After a long pause in conventional marine exhibitions, we were glad to finally be back at the Electric & Hybrid Marine Expo 2022 in Amsterdam to unveil and showcase our newest marine products. The three-day event on June 21–23 was a great venue to explain how we can provide DC power to vessels with increased redundancy, protection and ride-through capabilities.
According to many, this was the biggest exhibition by the organizers to date, and it saw a record number of attendees and exhibitors coming together in to discuss the future of the marine industry.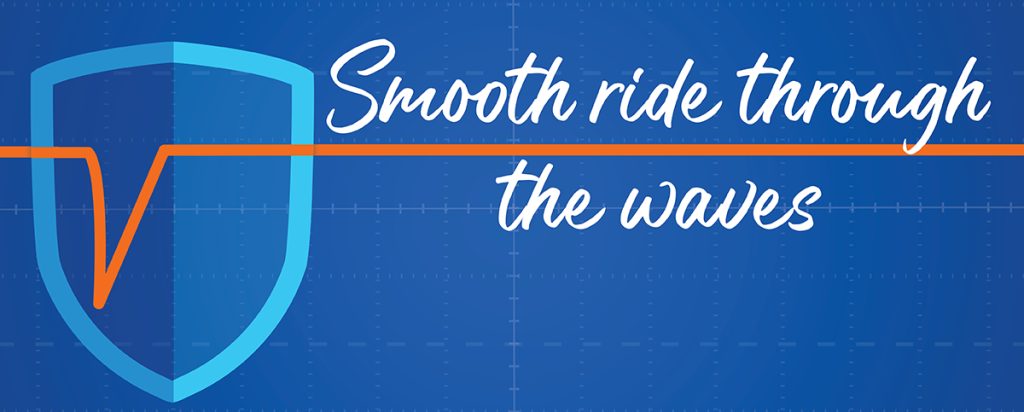 During this event, we launched our new products that allow vessels to have a smooth ride through the waves, with safety and redundancy as the highest priority.
"We want to make it easier for the marine industry to change from AC because there are big benefits with DC distribution," stated Teemu Heikkilä, Head of Product Line, Converters. "DC is more efficient than AC, and it is also more flexible when integrating other future alternative energy sources, such as batteries and fuel cells."
The Switch DC-Hub allows vessels to operate at full power, unaffected by the detection and isolation of any electrical fault, with power secure for ride-through operations. All of this is made possible by our two breakthrough blocks – the Electronic Bus Link (EBL) and Electronic DC Breaker (EDCB).
Our power modules were on display in an enclosed space for selected guests, which allowed us to control the flow of stand visitors better. The enclosure also resulted in visitors peeking inside from afar to see the secrets we had hidden inside.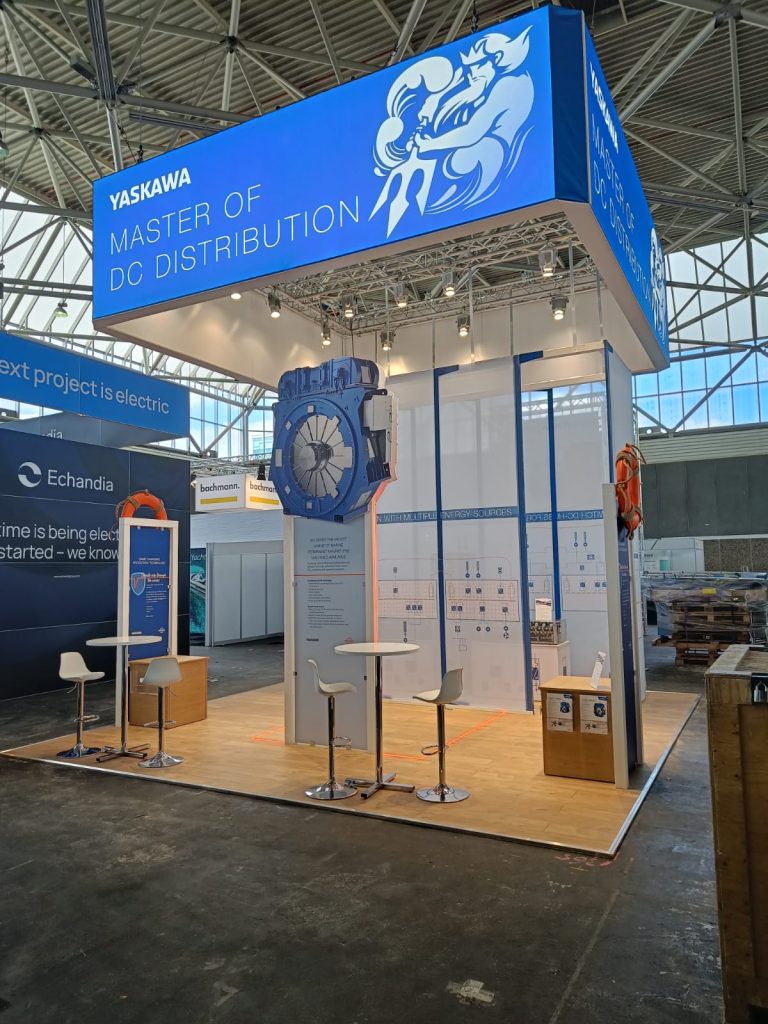 Protection on the inside and outside
The EBL disconnects any potentially faulty DC-Hub, making sure other DC-Hubs are not affected and ensuring complete DC distribution system redundancy. Each DC-Hub works independently to secure power availability for safe and seamless operations. Vessel systems can also share energy between DC-Hubs. The integrated EDCB is an ultra-rapid semiconductor-based electronic breaker inside the inverter modules connected to a common DC bus to protect against short-circuit faults.
Our conference presentations
Wednesday's conference session on power control and distribution saw Asbjørn Halsebakke, Manager, Technical Solutions, Marine, presenting new concepts for powering vessels and demonstrating the benefits of The Switch DC-Hub.
Patrik Holm, Senior Manager in special engineering, demonstrated how to boost overall efficiency in marine with permanent magnet machines on Tuesday morning before the actual exhibition began.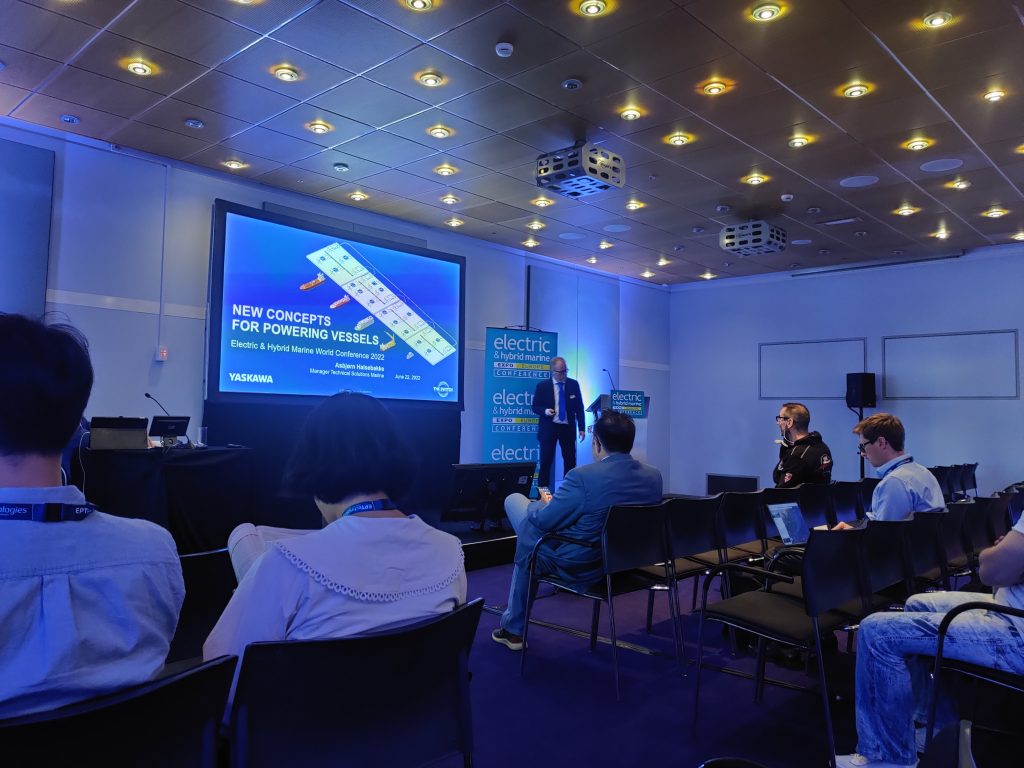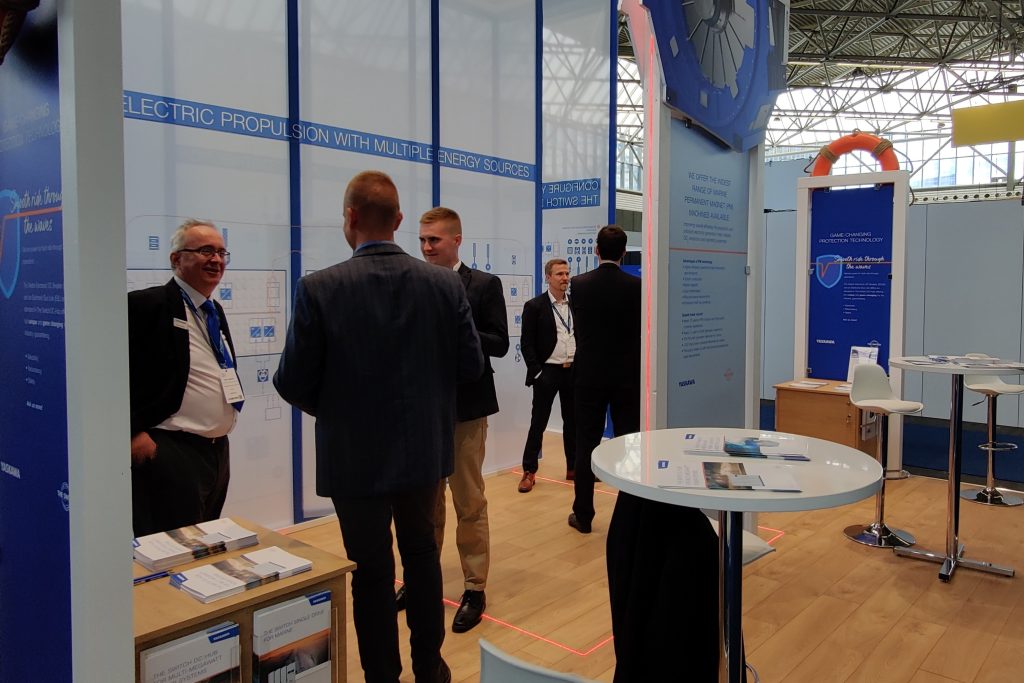 The takeways
We were really happy to have extensive discussions with our customers and also their customers, as well. This event was a great place to show them what steps they can take to move from AC to DC. It was particularly great to see how knowledgeable visitors already were about DC solutions when they swung by our stand. This led to really interesting and specific discussions.
If you couldn't meet us this time, make sure to come next year – we will be there!