Think outside the gearbox with solid rotor technology
The Switch direct-drive, high-speed electrical machines allow you to eliminate the mechanical gearbox, allowing you to reach higher speeds and unmatched energy efficiency.
The Switch solid-rotor technology extends the speed capabilities of standard induction electric motors, answering the demand for high-speed motors when running below multi-megawatt powers.
0 rotor failures in over 10 years of industrial operation

Power range from 300 kW – 2 MW

Speeds up to 20,000 rpm
The Switch high-speed products are ideal for applications, such as blowers, compressors, pumps, vacuum systems and other applications in the speed range of 6,000 – 20,000 rpm. These motors have also been used in various test-bench configurations. We are also willing to discuss projects involving multi-megawatt hermetically sealed and hydrogen compressors.
---
High-speed induction machine
The Switch standalone product range comes in two frame sizes – 315 and 400. The high-speed machines are designed to be coupled to driving or driven machinery through a separate coupling, for example a steel pack coupling.
---
Motor and drive packages
The Switch standalone high-speed machine can be paired with a variable frequency drive (VFD) in a power range from 300 kW up to megawatt class and speeds of up to 20,000 rpm.

The VFD allows operating frequencies higher than the 50/60 Hz grid frequency. For example, a 2-pole motor running at 10,000 rpm is supplied with approximately 167 Hz. The full-speed control enables full freedom to optimize the process
Semi-integrated solutions
Semi-integrated machines include the compressor, turbine or pump impeller mounted directly on the shaft of the electric machine. The bearing system and rotor dynamics can be calculated and tailored to the application.
Semi-integrated solutions are available based on our successful long-term joint development projects with world leaders. Ask us more!
Fully integrated solutions
For ultimate system simplicity, we can offer The Switch integrated machines. Active parts of the solid-rotor machine can be completely tailored to suit different applications. We are happy to discuss the delivery scope case-by-case.
Fully integrated solutions are available based on our successful long-term joint development projects with world leaders. Ask us more!
References
MAN Energy Systems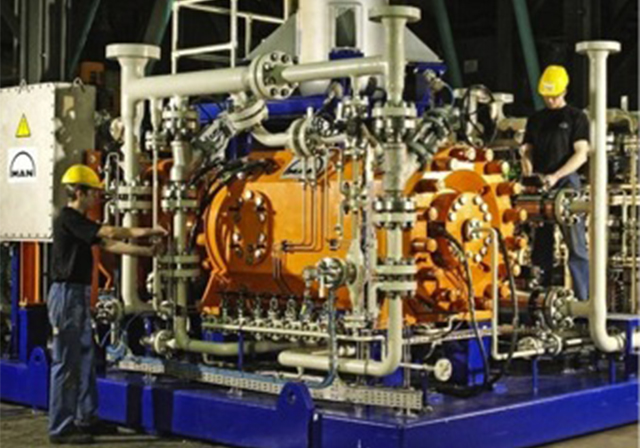 MAN Energy Systems, formerly MAN Turbo, chose our solid rotor technology for a high-power compressor of 8 MW, 10,000–12,000 rpm, for a gas application that survives subsea installation with aggressive gases.
Gardner Denver Pulp & Paper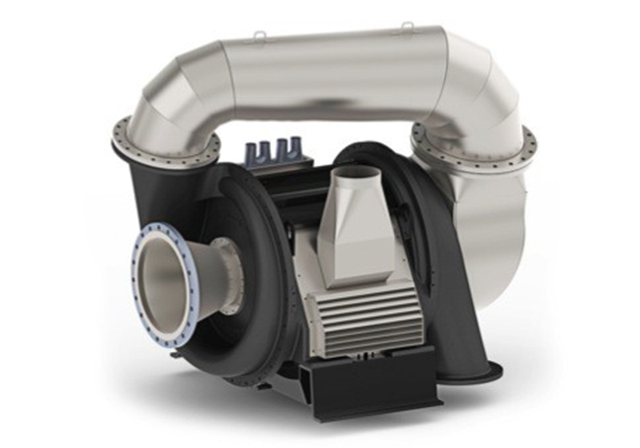 Gardner Denver Pulp & Paper, formerly Runtech of Finland, has placed continuous volume orders for high-speed motors and drives to be used in its paper machine vacuum systems that run at over 10,000 rpm. Learn how we helped them save energy, space, weight and water in their vacuum system.
FIMA, Germany
German FIMA Maschinenbau GmbH, our first chemical industry reference, ordered a series of 200 kW high-speed motors for turbo blowers with a speed of nearly 11,000 rpm.