Game-changing technology
Our advanced marine products include permanent magnet shaft generators, electric propulsion motors and proven DC distribution. Designed specifically for marine, our building blocks enable your vessels to stay future-proof with increased efficiency, the highest possible reliability and superior flexibility to meet any new fuel source.
Nearly 1,500 rugged marine-specific drives now in operation

Nearly 200 direct-drive PM shaft generators and propulsion motor orders
The Switch permanent magnet machines
Boost overall efficiency in marine with permanent magnet machines and reduce operating expenses and CO2 emissions.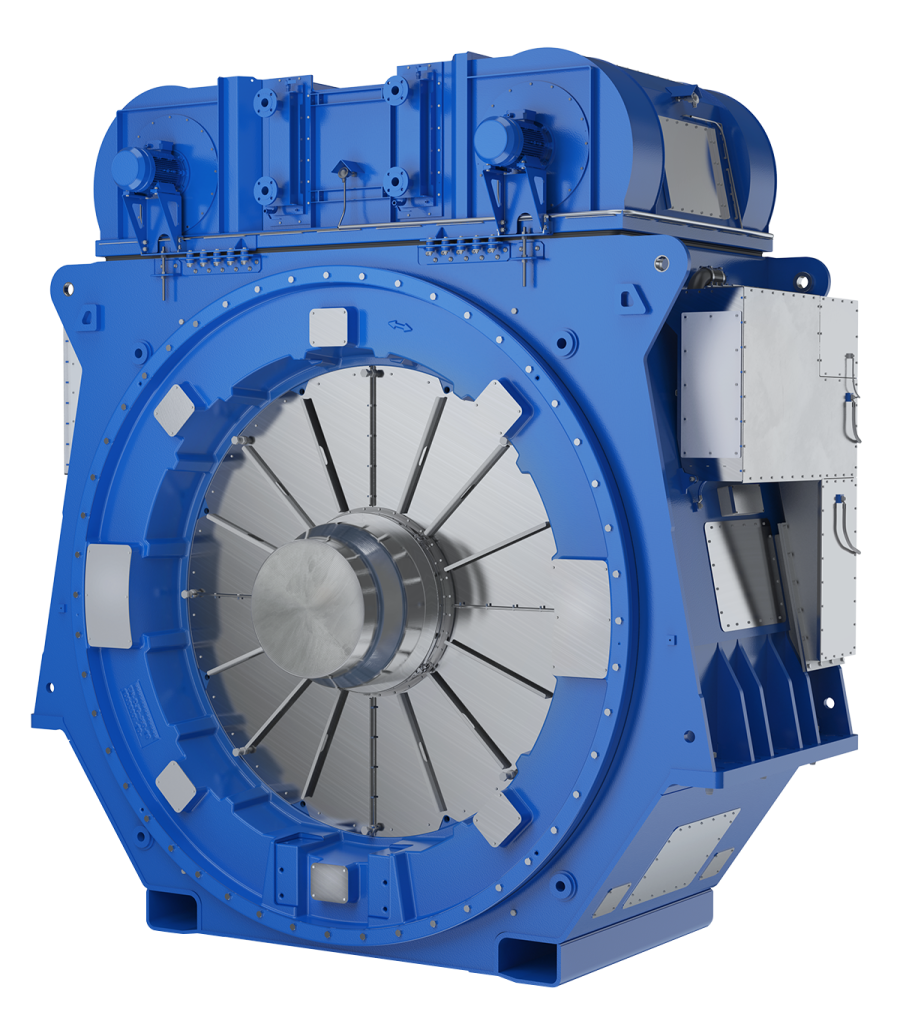 ---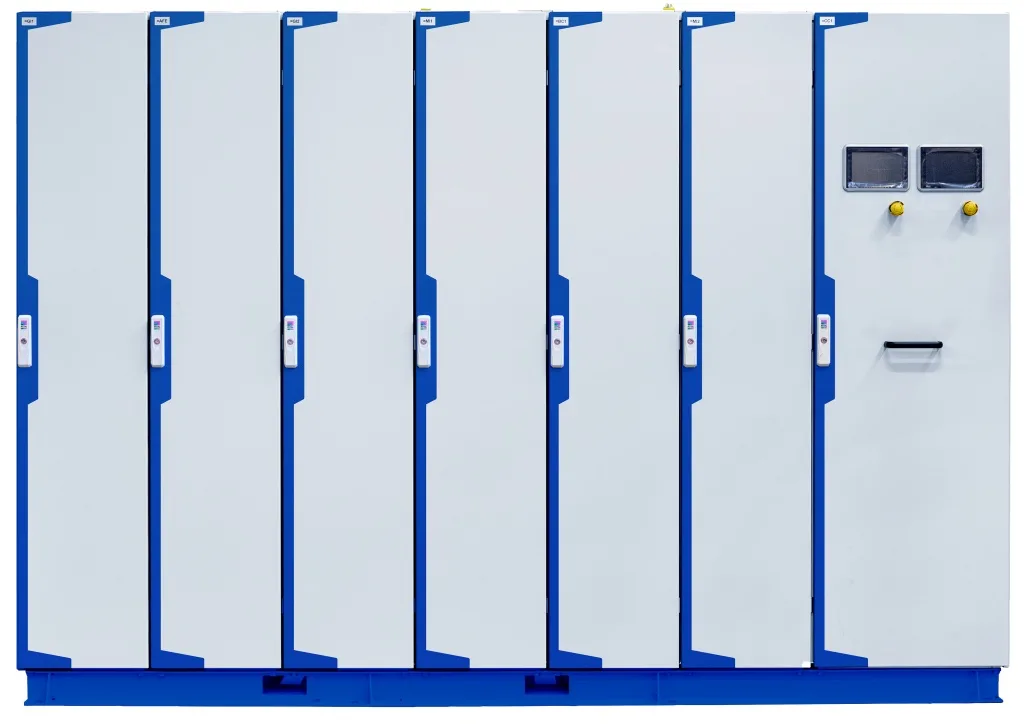 The Switch DC-Hub
The Switch DC-Hub is the world's smartest technology for a multi-megawatt DC distribution system. It ensures stable and secure operation for chosen consumers and enables a vessel to be future-flexible for new fuel sources. The Switch DC-Hub comes with a suite of four revolutionary semiconductor-based building blocks – the EBL, EDCB, ECL and BSCL – to secure ultra-fast protection and ride-through operations at full power, so you avoid blackouts.
The Switch single drives
The Switch single drive has been thoroughly certified and proven in all types of challenging AC power distribution applications.
Vessel applications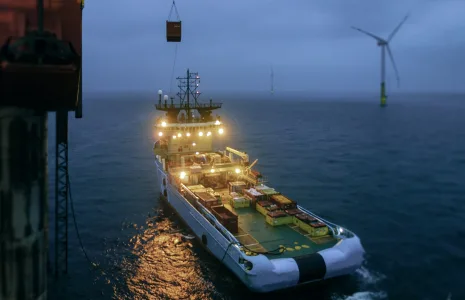 Offshore service vessels
Improve any vessel's performance significantly, while reducing environmental impact
Passenger vessels
Minimize on-board vibrations and increase vessel redundancy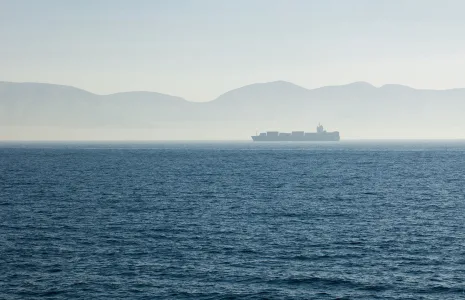 Commercial vessels
Meet new emission regulations and cut back on fuel consumption
---
References
Tarbit Shipping, Sweden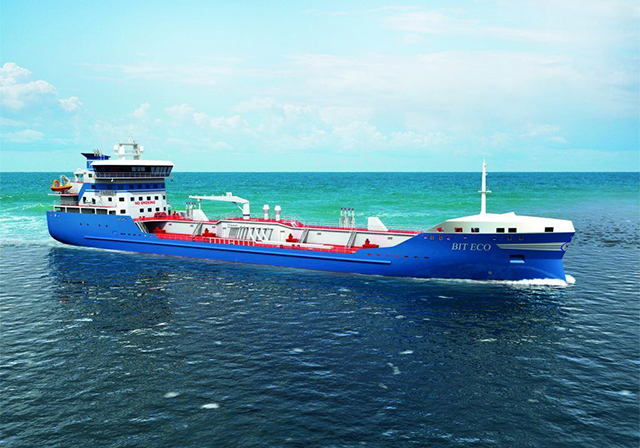 Tarbit Shipping wanted to optimize its cargo operations as well as achieve economical operations in sailing. In addition, the vessels aimed to have PTI Take Me Home mode and PTI Boost mode. WE Tech chose The Switch PM shaft generator, which is driven by the main engine, to handle the cargo operations of the advanced LNG fueled tankers. In this mode, the propeller shaft is disconnected and the gas fueled main engine drives the shaft generator in variable speed.
North Sea Giant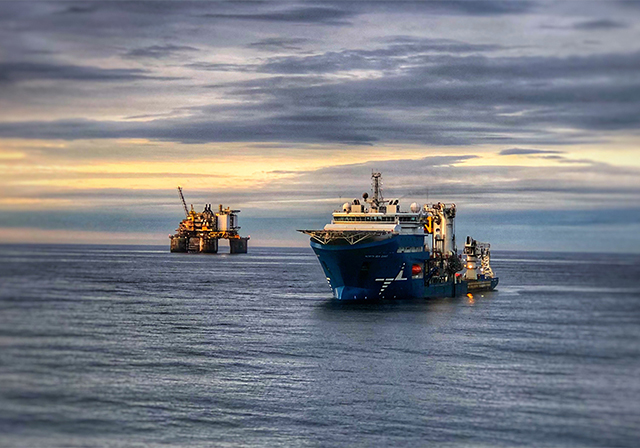 North Sea Giant, one of the world's largest and most advanced subsea construction vessels (OSV), has installed an innovative cost-saving solution to save fuel, emissions and maintenance costs. This system, based on The Switch's unique Electronic Bus Link (EBL), enables the 18,151 GWT vessel to change between its diesel engines, running just one of its diesel engines during many operations, when necessary, rather than the standard three it used at all times in the past.
Photo source: North Sea Shipping
Viking Princess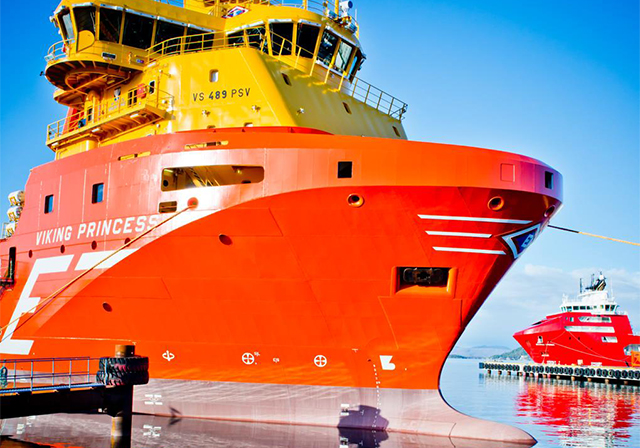 Eidesvik's offshore supply vessel (OSV) Viking Princess can now operate with only three generators instead of four after a pioneering retrofit of an energy storage solution with an advanced The Switch DC-Hub at its heart. The move helps the 5,381 GWT ship save around a ton of fuel every day.
Photo source: Eidesvik
Terntank Rederi, Denmark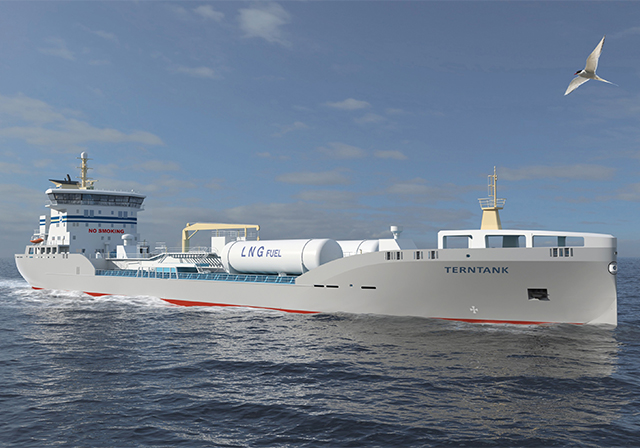 These novel product tankers are not only equipped with a low pressure gas dual fuel 2-stroke main engine but also with the direct-drive PM shaft generator solution provided by WE Tech. The direct-drive permanent magnet shaft generator is connected directly to the propeller shaft, so no step-up gearing is required.
Teekay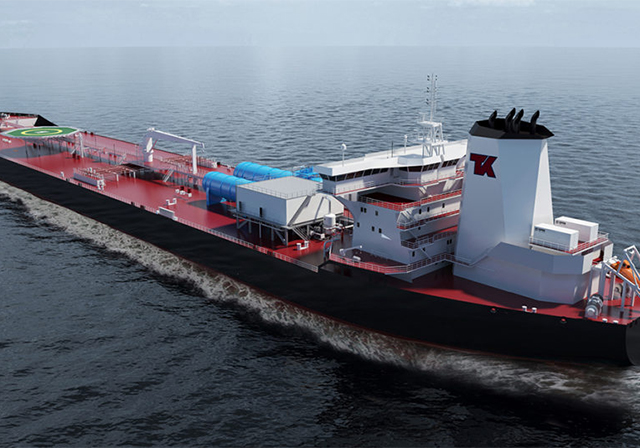 Yaskawa Environmental Energy / The Switch signed its largest marine contract to date to provide 16 DC-Hubs and 32 frequency converters for a revolutionary new shuttle tanker concept developed by Teekay and Wärtsilä. The four tankers will be built by Samsung Heavy Industries in South Korea, and deliveries to Wärtsilä are set for September 2018.
Photo source: Teekay
ESL Shipping, Finland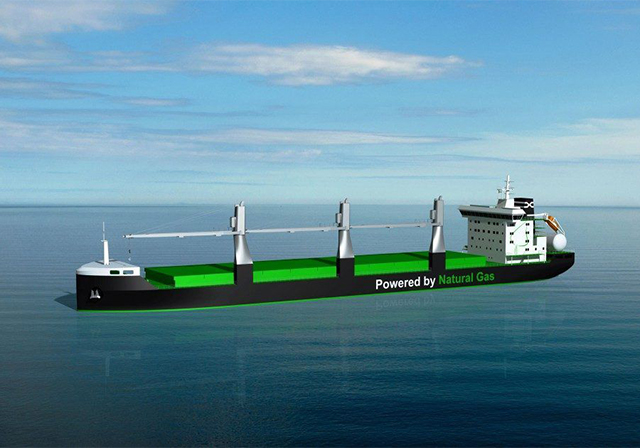 WE Tech received an order to deliver The Switch direct-drive permanent magnet shaft generator solution to two new 25,600 dwt dual-fueled handysize bulk carriers, with an option for two more. The vessels are owned by the Finnish ship owner ESL Shipping Ltd., and built at Qingshan Shipyard of Sinotrans & CSC SBICO in China.
Saga LNG Shipping, China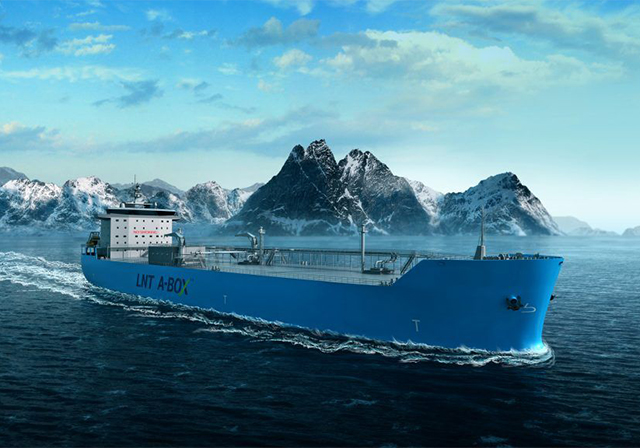 The Switch received a PM shaft generator order with an option of one more from the energy-efficient solution provider WE Tech for an LNG carrier owned by Saga LNG Shipping Pte. Ltd. Deliveries will commence in October 2016.
Transport Desgagnés, Canada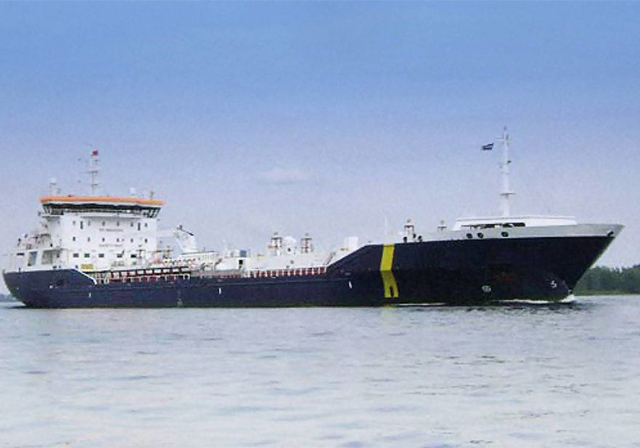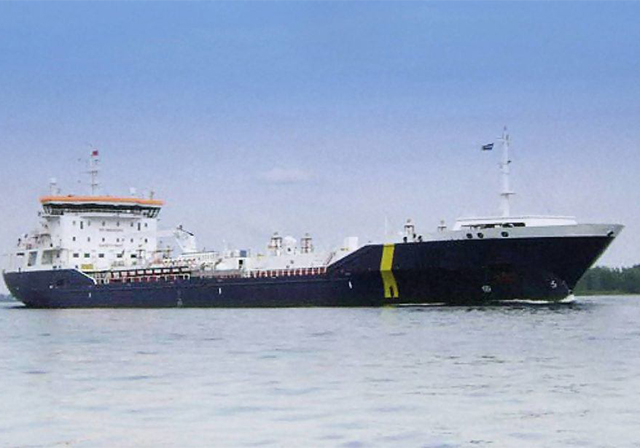 The Switch delivered its direct-drive PM shaft generators to WE Tech for a series of 2+2 new building vessels for Canada-based Transport Desgagnés, Inc. These new vessels will be built by Besiktas Gemi Insa A.S. Turkey.
Wallenius Shipping, Sweden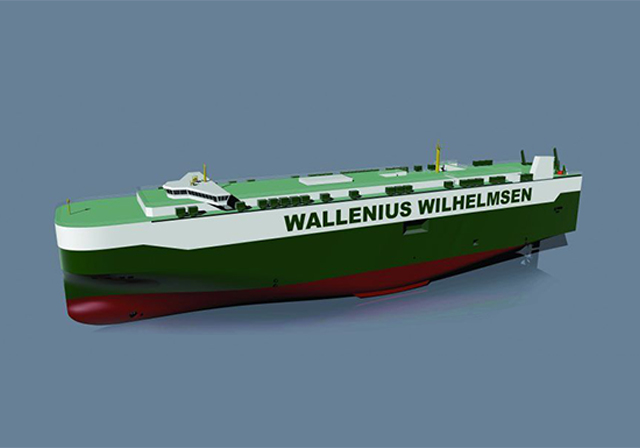 The Switch delivered its direct-drive PM shaft generators to WE Tech for a series of four new building vessels from Wallenius Shipping AB.