Until now, active magnetic bearings (AMBs) have been typically used for very critical applications, such as oil and gas, at a premium price. But Yaskawa Environmental Energy / The Switch has made it possible for long-standing industrial applications to enjoy all the advantages that AMBs provide. Runtech's 1 MW vacuum blower is one reaping rewards.
Runtech Systems, an Ingersoll Rand business, has been one of the first customers for The Switch solid-rotor technology, developing it together to disrupt the traditional liquid-ring pumps used in the pulp and paper industry. For the past 25 years, the two companies have worked closely together. Runtech became the forerunner in delivering paper machine vacuum systems using integrated high-speed turbo technology.
The Runtech solution enables paper mills to save between 30–60% of the total vacuum system's energy. It also allows the mill to save 100% in water, crucial to paper mill profitability, as the solution is water-free.
At the heart of the system is The Switch solid-rotor, high-speed motor, offering high availability and efficiency, reduced maintenance needs and full speed control. The motor is compact and features a lightweight motor design. Runtech has been able to establish its dry vacuum system with turbo blowers using The Switch motor as the market-leading technology.
"This technology has proven its ability over the past decade to well tolerate the harsh paper mill environment," says Ville Matsson, Managing Director at Runtech Systems.
Next step – AMBs offer robustness
The next big step in the evolution of Runtech's success has been using AMBs in The Switch turbo motors, as they offer a range of unmatched benefits for industrial applications. Even at higher speeds and powers, AMBs are extremely robust, requiring no wear, lubrication or maintenance.
The idea of AMBs is that they levitate the rotational part of the electric motor using electrical forces. There is no mechanical contact with the shaft. This significantly increases energy efficiency and reduces the maintenance costs of high-speed motors.
Until recently, AMBs were only selected for critical applications at a premium price. Now, they are available for all types of industrial applications because of their overwhelming advantages.
Active magnetic bearings for all
"Yes, the investment cost is more," says Mikko Lönnberg, Head of Marketing & Business Development at Yaskawa Environmental Energy / The Switch. "But AMBs significantly lower the total cost of ownership of a high-power motor. The long-term advantages of no maintenance or lubrication expenses quickly compensate for the initial investment. And now we aim to democratize the industrial sector by making AMBs available for a wide range of applications."
Together with Runtech, Yaskawa Environmental Energy / The Switch aims to position themselves as forerunners in the high-speed market by disrupting conventional thinking with the advantages of AMBs for all.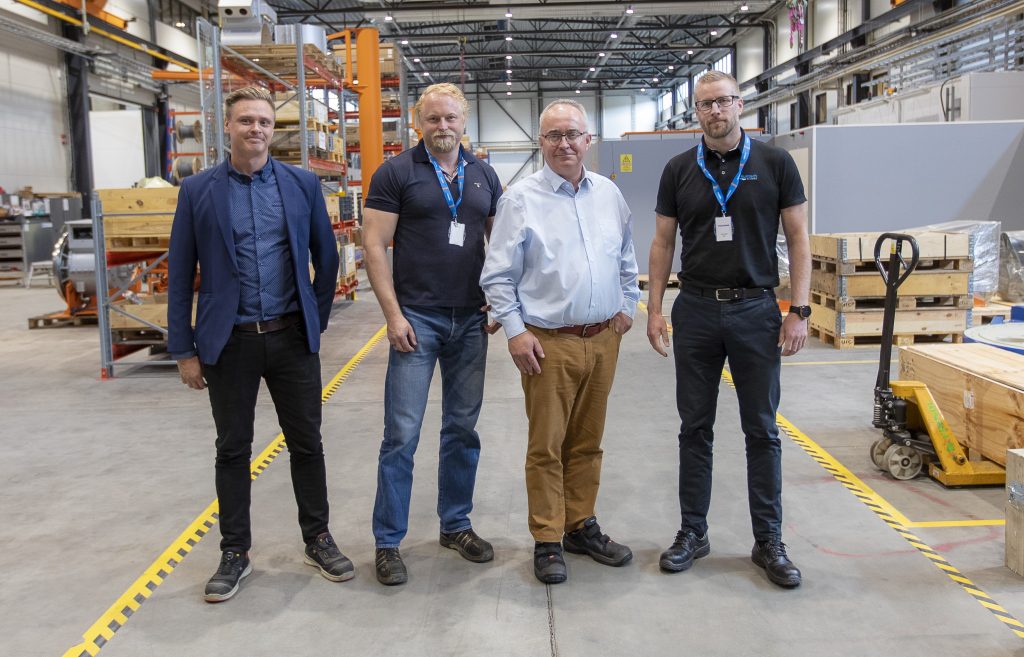 RunEco EP1000 Turbo Blower is the biggest Runtech turbo blower model. It features an integrated 1,000 kW high-speed drive with a speed up to 11,500 rpm.