Have you heard about our unique DC protection devices – 4 ultra-fast disconnect devices now available to safeguard marine DC electrical systems? When the marine industry faced increasing challenges with space and costs, people recognized DC would be more efficient. But new systems would be needed, and the issue of safety was a big concern. Our team decided to take on the challenges.
Challenge #1 – Making DC safe for marine use
To help reduce the price of DC, we developed the DC-Hub, or a multidrive as we referred to it in the beginning, which uses a common DC link for distribution.
But for shipowners, this was like putting all eggs in one basket! What happens in case of a failure? The breakers and fuses used in an AC grid are far too slow to provide good protection and selectivity in DC systems.
Solution #1 – A very fast semiconductor protection device to replace fuses
In 2007, our team invented the Electronic DC Breaker (EDCB) to replace fuses for our drives. This semiconductor-based device opens up within 10 microseconds to disconnect the failing drive module from the common DC link before a fault can bring the whole system down and is standard inside every DC-Hub.
Challenge #2 – Can we protect greater redundancy and power – and do so on short notice?
In 2017, Wärtsilä approached us for help solving a safety issue on the retrofit of the North Sea Giant, one of the world's largest and most advanced subsea construction vessels.
They wanted to connect three DC-Hubs together for greater redundancy and power and needed protection. If there's a failure, you don't want to pull down all three DC-Hubs.
This was the first time we had linked more than one DC-Hub. And there was time pressure. Could we devise something in six months?
Solution #2 – The DP3-rated EBL
We designed the Electronic Bus Link (EBL) to connect the vessel's DC-Hubs and diesel engines and protect against faults between DC-Hubs. The EBL splits on-board grids in microseconds, isolating faults and protecting the complete operational system. It was DP3 tested and DNV approved.
The North Sea Giant can now perform DP operations with only one diesel engine running. Power needs are covered, and another engine can be started if needed. Batteries handle any necessary load changes, which reduces fuel consumption significantly. Batteries can also be used as standby power sources, lowering maintenance costs and energy consumption. They also provide necessary redundancy, so if the diesel generator fails, there's time to start another one.
And our team met the deadlines – winning the "Engineering Team of the Year" award at the Electric and Hybrid Marine World Expo in 2018.
Challenge #3 – What about protection around large battery banks?
Corvus, a battery manufacturer, discussed with us the need for faster protection on projects where the customer wants batteries connected directly to the DC-Hub without a DC/DC converter.
Vessels such as cruise ships running in the fjords have many batteries so they can run on several hours of battery life. The short-circuit current increases with the number of battery packs, limiting the number you can connect before exceeding the design limits.
We knew the EBL could handle this, but it was not optimal as it is a DP3 solution. There was also a challenge with the higher battery inductance.
Solution #3 – ECL and BSCL for battery protection
We came up with the Electronic Current Limiter (ECL) to connect to batteries. It functions just as the EBL does to protect from the DC-Hub side but is much less expensive.
And to protect the battery side, we designed the Battery Short Circuit Limiter (BSCL), optimized for the much higher inductance of battery banks which the EBL could not handle.
Summary
Our protection concept now includes 4 ultra-fast devices which protect inside DC-Hubs, between DC-Hubs, and to and from batteries.
EDCB – Handles short-circuit faults inside a DC-Hub
EBL – Handles short-circuit faults between DC-Hubs
ECL – Handles short-circuit faults toward the battery on the DC-Hub end of the cable
BSCL – Handles short-circuit faults from the battery, typically installed at the battery end of the cable
Today, the EBL has competitors, but there's nothing like the EDCB. And similar products to the ECL and BSCL are quite expensive.
We're a small team – yet the first on the market with such a device. We're proud to be helping the marine industry successfully meet the safety challenges of DC distribution in the 21st century. And we're committed to advancing creative new concepts for DC marine systems with game-changing solutions.
You can read about our contribution to Canadian Steamship Lines' state-of-the-art self-unloading ship here.
About the author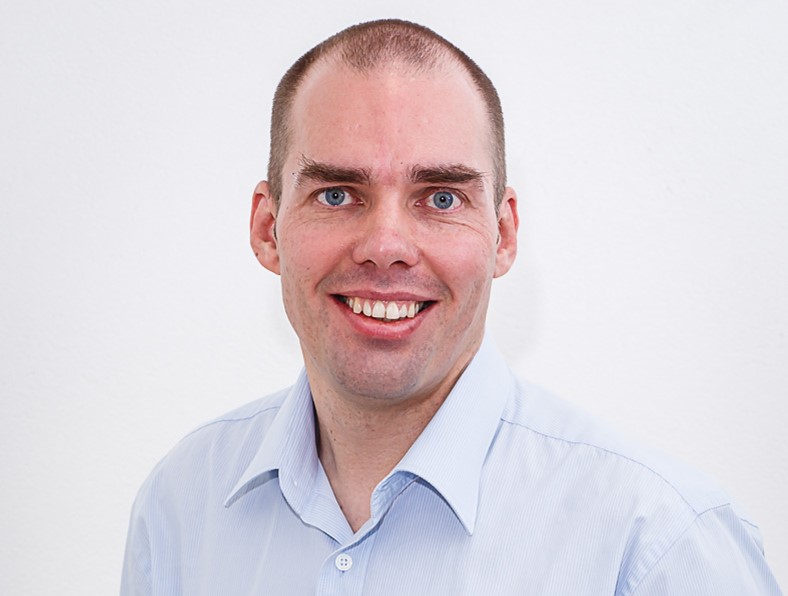 William Gullvik
R&D Manager, Converters
William is R&D Manager for Converters at Yaskawa Environmental Energy / The Switch. He graduated from the Norwegian University of Science and Technology in 2000 with an M.Sc. in Electrical Engineering. He worked for Smart Motor between 2000–2003. During this period, he was hired out to what was then Aker Elektro to help with the development of new marine drives in Trondheim. This company was later acquired by Wärtsilä and then by The Switch.

---
In 2003, he returned to the university to complete his PhD, which he defended in 2007. Since January 2007, William has been working for Wärtsilä and later The Switch and became the local manager for the Trondheim team in June 2019.