This year's Electric & Hybrid Marine Exhibition and Conference in Amsterdam from June 20–22 was well attended by shipowners, design houses, system integrators, OEMs and component suppliers.
Yaskawa Environmental Energy / The Switch had its large stand in a prominent central position that was easy for visitors to spot right from the entrance. A constant stream of visitors were keen on finding out more about our products and technology, keeping our stand reps busy explaining how we can make a difference in their projects.
A specially designed oval-shaped LED screen displayed a huge 3D permanent magnet machine followed by video footage of how these multi-megawatt machines are manufactured, assembled and commissioned on vessels.
An oversized DC-Hub cabinet was showcased in the opposite corner of the stand. Inside the cabinet's semi-transparent walls were the "crown jewel" power modules for special visitors to view up-close. The four surrounding walls told the single-line diagram stories of our reference cases, how the all-drive train with DC power works – and our unique suite of protective devices.
Daily quickfire presentations
Each day, 10-minute presentations drew crowds of interested listening to learn more about our products and cases:
Case: How to handle large batteries on a vessel safely and efficiently – Asbjørn Halsebakke, Manager Technical Solutions Marine
World's widest offering of permanent magnet machines for marine – Michiel Bosch, Customer Project Manager
Semiconductor-based protection concept allows DP operations with closed bus ties in DC distribution – Mikko Lönnberg, Manager, Business Development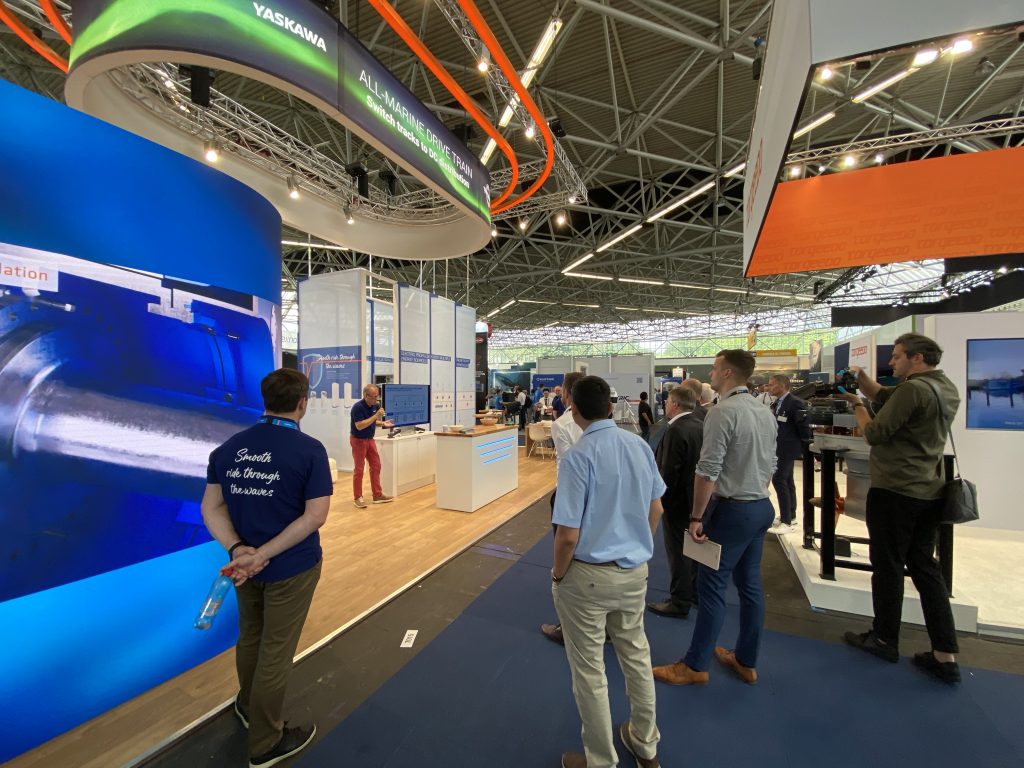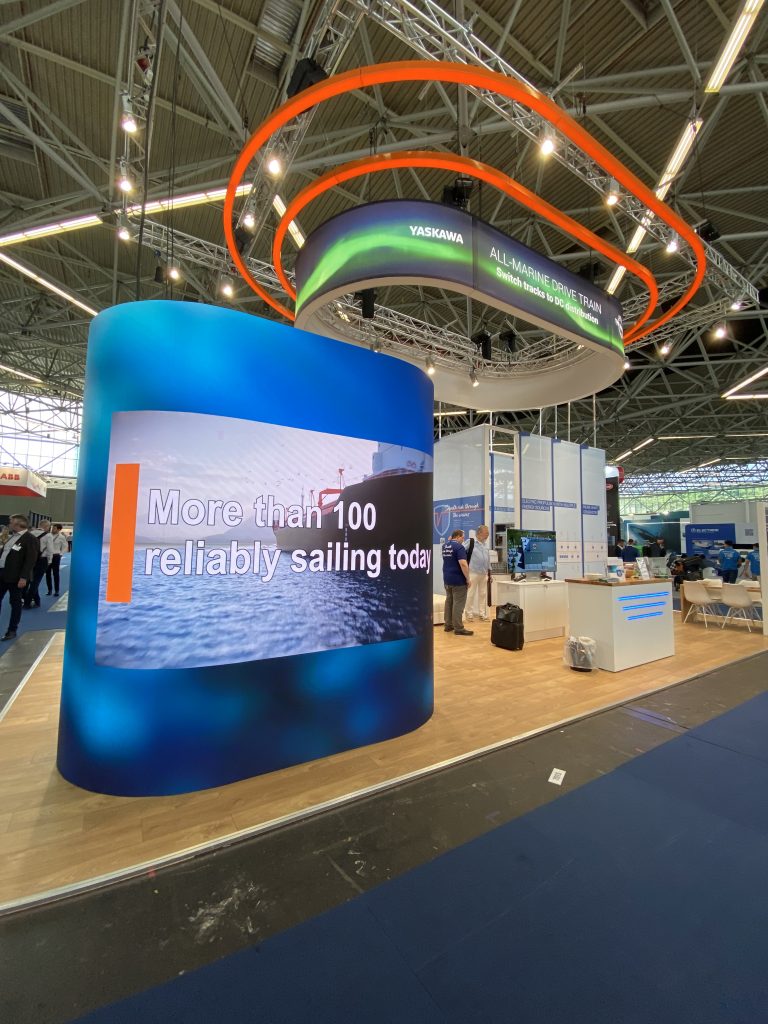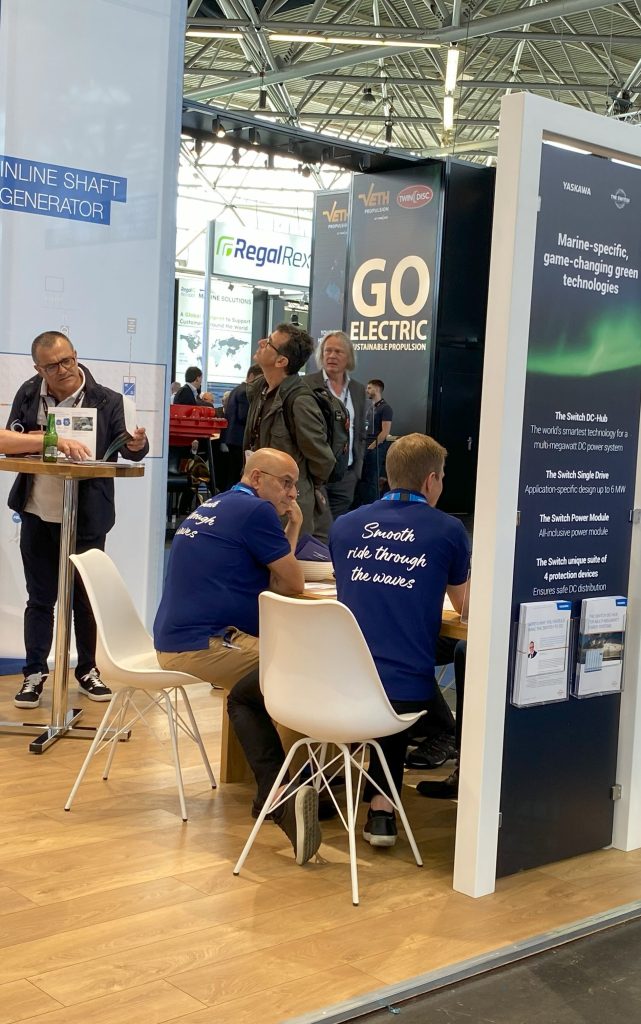 "The exhibition worked successfully to reinforce our existing customer and prospect relationships and to help us start discussions with new leads and shipowners," Mikko Lönnberg said. He also felt that the cabinet panels with single-line diagrams worked well to showcase our concept.
Teemu Hekkilä agreed: "There was a lot of interest in our DC-Hub and protection devices. It is clear that marine electrification awareness is increasing. The single-line diagrams worked well to support discussions."
In addition, we were pleased to have two speakers selected to present our technology at the highly esteemed E&H conference:
How to secure ride-through operation in DC distribution – Teemu Heikkilä, Head of Product Line, HPC
Fuel savings with a permanent magnet shaft generator and direct-drive propulsion motor – Mikko Lönnberg, Manager, Business Development
"This particular exhibition is really good for us. Participants are aware of marine electrification, and our reputation has clearly grown over the past year," says Juha Tennivaara, Head of Sales. "This is a great place for us to meet our target audience. We had good discussions with many people that represented the wider marine vessel value chain."
Yaskawa Environmental Energy / The Switch was also pleased to be one of the four short-listed candidates for the Electric and Hybrid Marine Industry Supplier of the Year award.