Finding the best alternative fuel source and the best delivery method continues to be an urgent need for the marine world. At Energy House on the west coast of Norway, researchers and systems integrators are speeding the marine energy transition.
Energy House is the largest, most comprehensive marine energy testing center in the world. It can test:
Fuel cells of hydrogen, ammonia and biogas
Battery systems
Ammonia crackers
Engines for green fuels such as biogas, ammonia, hydrogen and more
Gas handling systems
Subsea operations
And much more
So far, the majority of customers coming to Energy House for testing are Norwegian product suppliers and system integrators, but we are also seeing customers from the U.S.
Tests typically refine prototypes for deliveries or for R&D projects. We have also had verification testing and tests to prove two suppliers' components work well together before they meet in the vessel.
The use of ammonia in new builds and retrofits and for both engines and fuel cells is delivering great results.The longest and biggest test to date has been of an ammonia engine.
This past May, we held the first Energy House Day to show existing and future customers what we are doing now and want to do in the future. Visitors included representatives from ship owners, charter lines, ship designers, system integrators, product suppliers, shipyards and local, regional and national politicians. The interest and feedback have been fantastic.
I believe there is nothing like Energy House anywhere else in the world. The activity here is extremely exciting for me because I've been part of this testing center since the very beginning.
The beginnings of Energy House
It all started in 2010.
At that time, Wärtsilä was developing a new drilling application design for which testing seemed essential.
We found an old warehouse near Stord Verft to set up in. Starting with one diesel generator, one tiny DC-Hub and four motors, we built a test rig that connected all four motors to the same shaft to simulate drawworks technology. Drawworks is the equipment that hoists the drill pipes up and down on a drill rig.
The test facility was a success – despite being cold and drafty and populated with big rats!
Testing center proves its usefulness
We could soon see we needed to be able to test other applications, as well. We extended the facility and built a nice DC-Hub. I found a huge 690 VAC switchboard as well as two induction machines and two generators in storage and convinced management to sell them to my team for €1. Several applications were tested and approved here, but the location wasn't optimum.
In late 2011, Wärtsilä decided they also needed a test facility for development of the new medium-voltagefrequency converter and wanted a common location for the two testing facilities. We ended up with a brand-new building of 1,000 m2 that could test both low and medium voltages. Here, we tested a lot of developing designs and verified several final ones.
In 2016, The Switch took over the test center along with Wärtsilä's drives department. Two years later, The Switch and several other companies collaborated to develop the center into a "catapult" center for the development of environmentally friendly marine solutions.
This gave new life to the test center. Unused capacity was hired out to other companies, mostly small businesses, some of which have been very successful in developing innovations such as sustainable shore connections.
In 2021, Alltec Services bought the test center. Their vision was to convert the building into a testing center with ammonia, hydrogen, biogas and diesel fuel available as energy sources for small and medium-sized businesses – today's Energy House. After this, we raced to rebuild and extend the building and prepare the installations outside and inside to deliver energy in a safe way!
The Switch – a key player at Energy House
The Switch has played an important role in all this. Our initial investment was valued at more than NOK 70 million (EUR 6 million), and we have contributed more equipment since. The Switch DC-Hub is central to most of the tests. It enables players to deliver electrical energy in any form they want and then sends it to the grid owner in a way they can use.
In addition, The Switch is the expert in frequency converters and electrical machines –induction, synchronous and, of course, permanent magnet. We've spent hours supporting businesses testing systems or products in the sales, project and evaluation phases. The door is open to all, and we have even seen some competitors at Energy House!
Almost all the testing areas have been developed far beyond our initial thinking of 12 years ago.Even the DC-Hubs have been rebuilt to accommodate the changes and different needs that have arisen during the development of the installation. Luckily, The Switch DC-Hubs are prepared for the future and can adapt. The latest generation of DC-Hubs allows more fuel cells and batteries to be connected.
That said, it's been a team task to get this testing facility running. It would have been impossible without strong cooperation from all the parties.
Meeting the testing needs for tomorrow's solutions
Since the expansion, testing has been conducted continuously.
More and more companies are using Energy House. We are prepared to verify new and exciting projects, both large and small. The breadth of available testing equipment is huge. Because the testing center is so well equipped, companies like Amogy are selecting it to test their new solutions using ammonia for energy.
It's exciting to see the facility being used so fully now. Requests from customers are so numerous that some test cells are booked far in advance.
At Energy House, you can test today the solutions for tomorrow. For more information, please see https://sustainableenergy.no/en/facilities/
About the author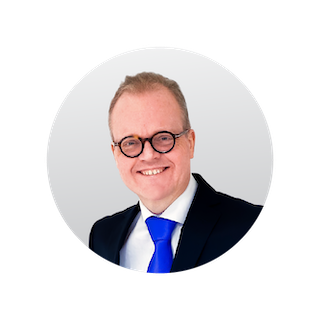 Asbjørn Halsebakke, Manager, Technical Solutions, Marine
---

Before joining Yaskawa Environmental Energy (formerly Wärtsilä Norway AS Drives division), Halsebakke worked for Aker Kværner Elektro AS in Norway to develop frequency drives and perform sea trials and commissioning. Halsebakke graduated from Narvik University College with a Master of Science in Electrical Engineering. He also attended the University of Bergen, where he studied elementary physics and mathematics.