Bigger and better batteries for marine use were on display at the E&H Marine Expo in June this year. For example, battery suppliers such as Corvus Energy now offer large cruise vessels the possibility of operating a day or more in a zero-emission ocean location – a huge benefit.
Shipowners and regulatory bodies are welcoming these large batteries, as they should! These storage units:
Make possible vessel operations in the strictest zones of the world
Reduce fuel costs
Reduce environmental pressures
But the flip side of using very large batteries is the need for much greater protection for the rest of the power distribution system. Without fast, reliable protection, a sudden release of energy can result in major damage or, in the worst case, an electrical fire.
This is where our newest products can help.
New tools solve scalability and safety issues
With the Battery Short-Circuit Limiter (BSCL) and the closely related Electric Current Limiter (ECL) first introduced at this year's E&H Marine Expo, you can now safely:
Handle the large amounts of energy stored in the new marine batteries
Increase energy storage system (ESS) content far beyond the 1 MWh limits of recent years
Minimize the number of parallel systems and solve scalability issues
Watch savings increase with larger battery packages
In principle, implementing a BSCL means you only need two DC-Hubs for an ESS of up to 40 MWh.
Recognizing the need for fast, reliable protection and the powerful benefits of the BSCL for zero-emission ocean spaces, Corvus Energy is partnering with Yaskawa Environmental Energy / The Switch to develop a safe, efficient, reliable solution that also reduces CAPEX for an installation.
The BSCL is an ultra-fast semi-conductor-based protection device that establishes a safe connection between large batteries and existing electrical systems. The BSCL:
Responds to actual system measurements in microseconds
Prevents batteries from discharging in the event of a fault anywhere in the system by disconnecting the battery bank and opening the DC electrical circuit
Protects the vessel, the installation, the batteries and all lives on board
The standalone device is placed close to the batteries and between drives. Existing systems can be retrofitted with the BSCL for extra security.
A closely related second device – the ECL – supports the further development and use of DC power distribution. It maintains the integrity of The Switch DC-Hub in any situation by disconnecting a critical fault in microseconds. Thus, DC loads can be safely connected to a DC-Hub.
We have also developed the Electronic DC Breaker (EDCB) for fast disconnects inside inverter modules and the Electronic Bus Link (EBL) for fast disconnects between DC-Hubs. All of these protection devices belong to the same family.
Safe, clean power for less
The good news is this clean power can be harnessed safely and efficiently.
We at Yaskawa Environmental Energy / The Switch are proud to see our company's value "care for the environment" coming to life. The BSCL and ECL will help support regulatory bodies and shipowners in meeting our common goal of a greener world, while saving money. Because let's be honest, it is easier to save the world if you can save money while doing it!
Let's move forward together to navigate cleaner world seas.
If you find this topic interesting, please feel free to contact me directly or watch my presentation "Building Ships for the Future" at the Electric & Hybrid Marine Expo North America in Houston on November 2–3 this year. I'll be in Theatre 1 on November 3rd. Join me there to go deeper into the details of using a large ESS on a vessel.
About the author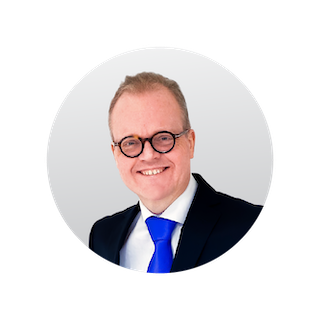 Asbjørn Halsebakke, Manager, Technical Solutions, Marine
---

Before joining Yaskawa Environmental Energy (formerly Wärtsilä Norway AS Drives division), Halsebakke worked for Aker Kværner Elektro AS in Norway to develop frequency drives and perform sea trials and commissioning. Halsebakke graduated from Narvik University College with a Master of Science in Electrical Engineering. He also attended the University of Bergen, where he studied elementary physics and mathematics.